[et_pb_section fb_built="1" _builder_version="4.0.7" custom_padding="0px|||||"][et_pb_row _builder_version="4.0.7" custom_padding="2px|||||"][et_pb_column _builder_version="4.0.7" type="4_4"][et_pb_text _builder_version="4.0.7" hover_enabled="0" text_font="Lato||||||||" text_font_size="22px" text_line_height="1.6em"]
Party themes aren't just for kids. Themes are a fantastic way to unify all of the aspects of your birthday party, from the décor to the food, to the music, and the overall feel. There are classic themes that you've probably seen before, unique and unusual themes, and themes that are completely customized to you. The possibilities are endless, especially in locations with a lot of resources available to you like New York. Pick a theme that you love, and then find a venue that will suit it. EVE Ultra Lounge and Event Space has levels of customizable space as well as a catering service, so no matter what theme you decide on, you can have your birthday party in Staten Island in their space. Read on for some theme suggestions.
Luau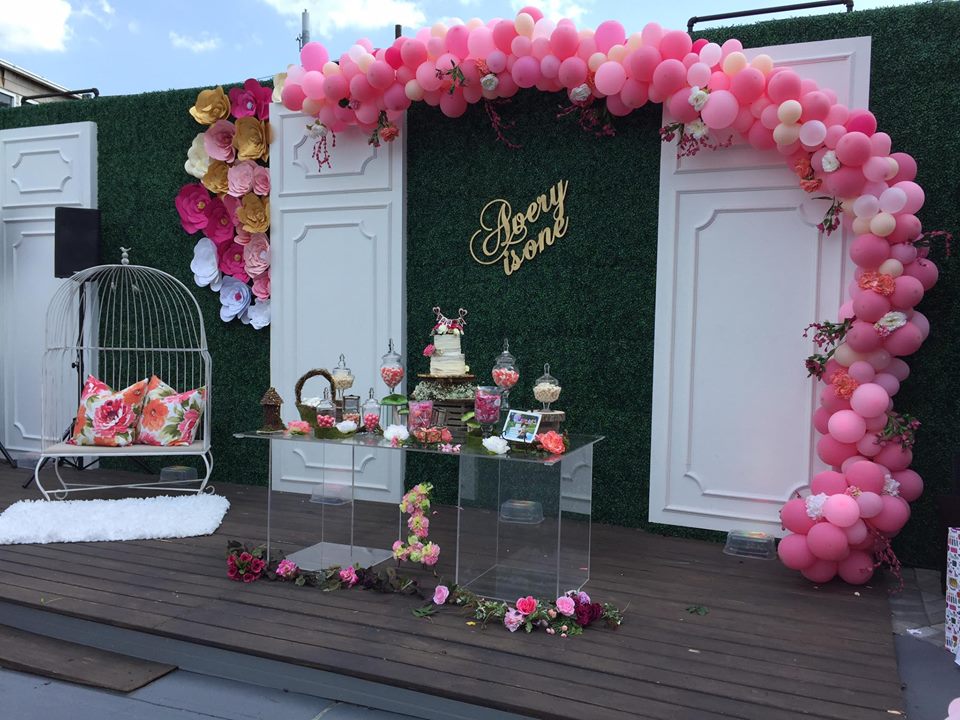 Turn your birthday party into a Hawaiian Luau. Pass out leis to the guests as they enter the venue. Decorate your party space with palm leaves, hibiscus flowers, coconuts, pineapples, and either real or fake tiki torches. For food and drink, contact a caterer to ask about kabobs, jerk chicken, coconut shrimp, or even a whole pig roast. Fruit salad with tropical fruits makes a great side dish. Mai tais, margaritas, and rum punch are classic tropical beverages.
"Young at Heart" 
Decorate your birthday just like you would for a kid. Pick princesses or dinosaurs, or whatever themes the closest party store to your location has. Give your guests goodie bags full of toys that are still fun to fidget with, like tops and bouncy balls. Have catering serve up finger foods that would make any kindergartner happy, that you also happen to love. Get the sweetest and most colorful cake you love. Just let your inner child out, with small adjustments so that adults will enjoy it.
Spa Day
Your birthday parties in Staten Island can feel like an escape to a peaceful getaway. Check spas in New York and head out to one with the best reviews. For a more budget-friendly option, find a venue rental and theme it around relaxation. Your catering service can help you come up with some light finger foods and calming drinks. Pass out bath bombs and face masks as party favors.
Taco Bar 
The caterer is key for this birthday party in Staten Island. Contact one about setting up a taco bar, which is a food station with all of the possible components for tacos so that guests can build their own. The freedom to make their own dishes will please every guest, and it's fun. Theme the rest of the party around tacos, Mexican cuisine, or Mexican culture as well.
Pop Culture 
Theme your birthday party after your favorite book, movie, or television show. Peruse the media for any inspiration for any aspect of your party. The first one you'll probably find is food since it features in almost every piece of media in existence. Use iconic imagery for décor. For some pieces of media, you can even ask guests to dress in costume.
Masquerade
This is one party you can definitely ask for people to dress up. Set the dress code as semi-formal or formal on your invitations, and encourage people to bring their own masks or hand them out as people enter. Find a venue in Staten Island that can offer a dance floor, and consider a live band for an authentic experience. EVE is a good choice for this with their flexibility and huge freedom of choice.
Backyard Barbecue
This birthday party could literally be in your backyard, though you'll take a lot of stress off yourself by finding an outdoor venue and working with a caterer. Make sure to include all of the barbecue favorites, like hamburgers, hotdogs, corn on the cob, baked beans, cornbread, and so on. This theme is perfect for summer birthday parties in Staten Island.
The 80s
Find a local venue with a dance floor and plenty of space for neon décor. Ask a DJ to exclusively play hits from the 1980s. Tell guests to dress up and tease their hair. Vinyl records make versatile décor, either hanging on the wall, strung up to create curtains, or laid out on tables, maybe even under serving dishes. 
[/et_pb_text][/et_pb_column][/et_pb_row][/et_pb_section]